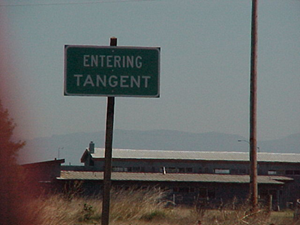 It's time for a break from focus.  I've worked too hard and it's time for some day-dreaming.  When was the last time you rewarded yourself and let your mind wander? 
I'm not talking about getting lost in a social network, blah.  I mean succumbing to an idea or path, and just enjoying the drift…
You don't want to know how much I've worked, in the last two weeks especially, to get AwayFind out the door.  It's launched and, lo and behold, I look around and all of a sudden I like the world I live in.  I just had some pecan pie (my favorite!) and pumpkin beer.  It was a toast to the last couple weeks.
I try not to be political here, but holy shnikeys, I like reading the news now.  I live in a town full of depressing news, and I'm surrounded by people complaining about crappy government jobs.  And then all of a sudden, wow.  The Washington Post has randomly started showing up at my house again with covers full of stuff happening.  Good stuff.  I read it over some nice breakfast, too; I love Aidells sausage.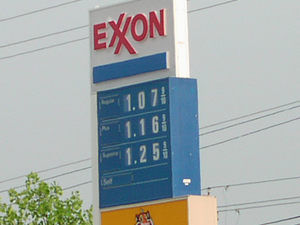 I went out to the local Vietnamese place for lunch, had some fantastic pho, and saw the gas at $1.95/gallon.  What is this, 2001?  Remember when gas was $1.07?  I was in Memphis that summer when I took this picture.  Gosh, 2001…that was a different time.  I was swing and ballroom dancing every night of the week.  College.
This weekend I was reading BusinessWeek, where they had a roundup of the best business schools.  It got me excited about IE's 13 month program in Madrid.  (no, no time soon!)
I've been looking at flights to Barcelona on Kayak, and it looks like I could get away for $1000 (plane + room w/internet) for over two weeks.  I reached out to my buddy Josep (with the unfortunate domain name ; ), and it may even happen.
At some level, the truth is that I have a lot of work to do right now, both with AwayFind and SET Consulting.  It's a little daunting how many projects we've got going simultaneously.  But I've never had more on my plate to look forward to.  Somehow or another it all just comes together.
This post didn't lead you anywhere, and yet it led many places.  Why don't you try that?  There's a time when a tangent shouldn't just be a guilty click on a website, which doesn't really get you too far…but instead should be a full-bodied, deeper wandering.  Who knows where that'll lead.
'Tis the season to wander.  Heck, Qui & Ryan got engaged yesterday.  So many reasons to smile.  How are you going to let go of your focus for a little while…and enjoy the autumn?


You should really subscribe to Technotheory via

email or rss.
---
---