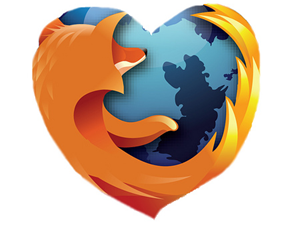 How about starting Monday with a quick trick that'll make your browsing so much faster?
The next time you need to re-visit a webpage, you'll always want to use this approach.
It's been a long time since I've talked technology here, but the last dozen or so times I've sat down with friends they've all liked this little trick.  In Firefox 3′s address bar you can type any words in a page title you've visited, and all the pages containing those words/letters will quickly appear.  It's much faster than browsing your Bookmarks or Googling a site you've already visited.
Here's an 89 second video explanation:
To reiterate what was said in the video, if I type "fa al" it will bring up the Facebook page for my friend Alexis.  (You could have typed "face alex" if that's easier to remember.)  If I type, "tw ch" then all my friends on Twitter with the first name Chris will come up.  (You could have typed "twit chris" if that's easier remember.)  Mind you, this only pages I've visited before, but that's a huge percentage of my time online. 
Some other things I use this for:
"wea col" – College Park Weather
"dir" – Twitter's Direct Messages
"inbox" – brings up all of my inboxes
"face photow" – brings up the Facebook Event for a photowalk that's coming up
Try this out for a few hours…and you'll never go back.  Happy browsing!
Flickr Photo Credit: laihiu


You should really subscribe to Technotheory via

email or rss.
---
---