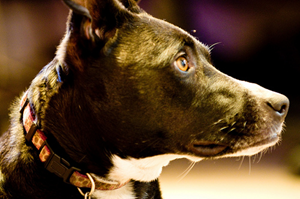 Oh, 2009, the places you've taken me, and the places you haven't.  Once again it's that time to look back.
In my next post, I'll talk about what's ahead.  For now, I hope you'll find value in my following up on goals and sharing lessons learned.  As always, thank you for the company.
Feel free to skip to the more interesting part—the lessons learned—if you don't want to hear what I accomplished (it's just that I owe you a follow up on the goals I set out).
2008's Resolutions: A Mixed Bag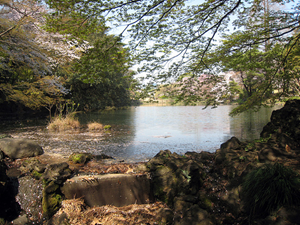 I didn't accomplish many of my resolutions, but to some degree I'm okay with that—part of the reason why I didn't list them publically before was because I wasn't certain what was reasonable or even possible.  And even the ones I did accomplish, I question whether they were the right goals.  Perhaps there's a lesson in that exercise:
When drafting our resolutions, we should strongly consider whether these are our most worthwhile ambitions.  We shouldn't get caught up in the specifics of resolutions, but instead understand the spirit of them.
For instance, I'm glad I spent two months straight abroad (and a total of 84 days out of town in the whole of '09).  But a specific amount of travel is no longer a goal for next year, because the underlying intention was to allow a culture to affect me—and the length of time wasn't the most important bit.  Since I understand better how to travel and how to let go, I won't need so much time to adjust in the future.  However, I could've done a better job with learning Spanish…I made an honest effort by taking private lessons three times per week, but ultimately working in an English-speaking office was the fatal flaw (and thus my metric of being able to watch Spanish TV sin dificultad was not met).
I did manage to run several conferences, to do as much as I hoped for in the DC community, and to win the speaking opportunities I sought.  I didn't end up creating a board of advisors for my company, but the timing wasn't right.  Perhaps most noticeably to me, I failed at the goals I set for myself with regard to attracting AwayFind users—but that's partially due to the completely altered course we took.  I'm okay with that, now.  Ask me again in 12 months.
2009's Proposed Theme: Generally Met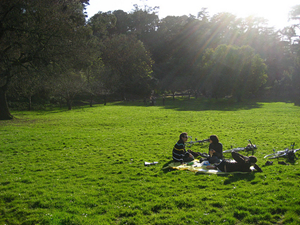 I proposed my theme for 2009 as "impact."  I wrote that I'd built a platform in the years leading up, and in 2009 I would use that platform for the betterment of my projects and those participating, rather than for further growing the platform itself.  Specifically, with every decision, I was to ask myself: "what will achieve the most impact?"
Unlike with goals where it's easy to determine success (spending a certain number of days abroad or achieving a specific level of language proficiency), I didn't have a metric for evaluating 'the most impact.'
And to that end, I may have failed.
I did launch two successful groups/event series, both Bootstrap Maryland and Ignite DC have been at capacity at their events.  And I don't think I'd like to put any more effort than I have into them—I'm proud of where they are and will continue to keep them at that level.  (Though of course, it wasn't just me.  Particularly, with Ignite DC I was a co-organizer along with Steve Lickteig.)
But AwayFind didn't get the love it needed in the first half of the year.  Since the summer we've been on a roll, and in 2010 I believe some remarkable things will happen.  But enough about my accomplishments—the short story is that I did a decent job in 2009 but I've got a ways to go in 2010 in a lot of areas.
Lessons Learned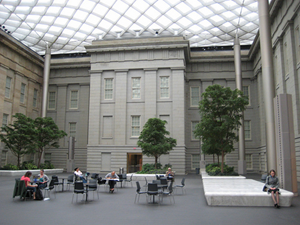 The value of time alone.  I traveled a lot this year, most of it alone.   And back home I spent more time by myself than in years past (part of that due to not being in a relationship).  But regardless, I loved setting the pace and choosing the manner in which to experience things.  I've always valued time to myself, but I used to look at that as a lesser option, only when necessary.  This year I developed a much greater appreciation for that space.
The end of social media.  I used to read a lot of blogs about blogging.  I used to care a lot about growing readership.  Since the end of '08 I've been back to writing for me.  Writing much more in my journal.  Writing different types of articles here.  Etc.  It's important to be true to your core.
A greater tolerance for risk.  Time with Dave McClure and talks with Art Jacoby have directly increased my tolerance for risk and trust in myself.  I'm not saying I'm about to fly to Vegas and put it all on red, but I'm willing to believe in myself in more places and take on greater risks all around.  It all works out in the end, especially at my age and without a family to provide for.
Good food and real exercise make a difference.  After a summer in Barcelona, I've been eating better.  Multiple courses, eaten slower, once or twice per day.  And running.  I've run everywhere I've traveled this year (and clocked in around 900 miles with an average mile time around 7'05"!).  This last week in the snow I didn't run enough and I was feeling really antsy.  It's amazing how much we're a slave to our bodies…and yet, we can take care of ourselves and make our days so much more pleasant and effective.
I still need a community.  When I bought my place in '05, a big reason was The Perk, probably the best coffeehouse in the DC metro.  That was my second home and a community.  It closed in late 2008 (though it may be back in 2010…).  Looking back on this year, it's strange to me just how hard I've tried to find community wherever I've been: I visited Bar Llacuna almost every day in Barcelona and have been to the College Park Diner 4+ times per week since October.  Nothing beats familiarity and community, and it's something that I've realized (through my own unintentional actions) that I really need.
The Photos Above: Favorite Spots in 2009
Above I've pictured a few of my favorite places from the past year.  I didn't include places like Parc de la Ciutadella or the Hirshorn's Sculpture Garden, which I've fallen for in years past.  But I thought it appropriate to include them here (photos above are in the same order as the descriptions below).
Shinjuku Gyoen (i.e., Shinjuku Gardens) – I haven't spent enough time in Tokyo to speak with authority on the best spots, but I took the photo above on a run from my hotel with a pocket camera.  The sheer beauty of that park in Spring while the sakura (cherry blossoms) were in bloom, made for perhaps the most breathtaking run I've ever taken.
Golden Gate Park – I never expected to love the park as much as I did, but going for several runs there with Loic and staying near there with my favorite Lauren led me to totally fall in love with how immersive it is.  Parks with depth like this are severely lacking in Barcelona, and while we have huge parks in DC, none have quite the same balance between nature and careful trimming—Golden Gate Park is both ideal for wandering past crowds and finding a quiet spot between trees.
The Kogod Courtyard within the National Portrait Gallery – I'll admit, I meet everybody there now.  When it's too cold to enjoy DC outside, this is the best spot bar none to relax/chat/work.  (The wifi sometimes even works.)  Norman Foster's modern efficiency combined with the mid-19th century's ideas for Roman architecture make for a European experience, complete with a cafe that can brew halfway decent espresso or even offer up the finest Robert Mondavi.
And you?
In my next post I'll talk about my theme for 2010.  What about you, how did you fare in 2009?  Any lessons learned that you care to share?


You should really subscribe to Technotheory via

email or rss.
---
---