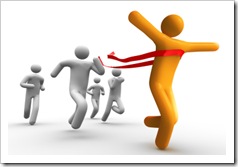 Why is it that in school we always got our work in on time? We had outside pressure. If you have unfinished projects, commitment is often the missing ingredient.
Learn 7 commitment hacks that'll get your project done. I guest-posted this article at Dumb Little Man:

–> CLICK HERE to read this article on Dumb Little Man <–
This article is the third in a series on Everyday Productivity…


You should really subscribe to Technotheory via

email or rss.
---
---