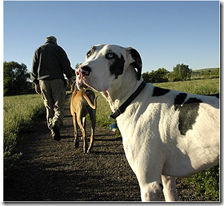 I know your secret because it's mine, too: even busy, hard-working people finish everything they need to.  We (well, if you'd call me hard working) get to a point where we could do more work, but no deadline or emergency has tied us to our desks.   The best thing in this circumstance is to leave work and do something else.
The fact that I have to spell this out and even write this post is the problem.  Face it: many of us are little worker bees who don't feel right about taking a break during traditional business hours.
It's craziness–consider the following questions:
Have you worked late any nights this week?
Have you worked any weekends?
When you have deadlines, do you always meet them?
Have you finished the projects you needed to today?
If you answered yes to most of those then don't pressure yourself to find something to do.  If you don't have pressing projects, then you'll probably get frustrated  for not making much progress on the little you need to accomplish.  After all, you're a hard worker; why not take a break?
So that's the whole story here: you work a lot and you don't have to keep working now, so just get the heck away.  Rather than operating at 25% and feeling like you didn't get anything done this afternoon, leave now and make the most of your day.
I know I need to remind myself this sometimes.  After all, productivity should be more for your sake than your employer's.
Flickr credit: Laertes


You should really subscribe to Technotheory via

email or rss.
---
---