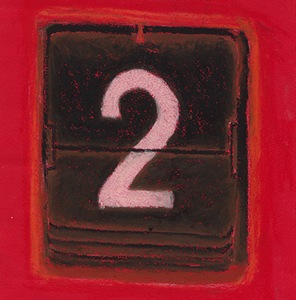 If you can do it in two minutes or less then just get it out of the way.  This is at the center of most approaches to dealing with tasks and emails.  In the next 45 seconds I want to remind you of its power.
When you read your new email do you read all the messages once and then go back through them?  I do it, too, sometimes—but it's the death of getting things done.  So here's a reminder…
It's totally cool to cherry pick which messages to deal with first based on the sender or subject, leaving the others unread.  But once you've started working with a message, deal with it now.
By dealing with it, I mean get it out of your inbox.  Maybe you should delegate it to someone.  Maybe you should respond with your calendar availability.  Maybe you should schedule a task to deal with it later.  But deal with it and archive it…so that it's out of your inbox never to be stared at five more times.
Except for when you've got one foot out the door (and thus you shouldn't be dealing with email anyway), it's not cool to let a message sit or even schedule it until later if it will take 2 minutes or less.  Most emails take this amount of time to deal with.
So nothing new here, but just a reminder to read one message and deal with that message before moving on.  Take the 120 seconds of action it takes.  As a reward for being done with it (ha, right?) you can then move onto and read the next message.
I forgot this some times.  And wanted to remind both you and myself.  You'll be amazed at how quickly your inbox will empty.
For more email processing tips, check out these.  Got some other quick email tips to share?


You should really subscribe to Technotheory via

email or rss.
---
---