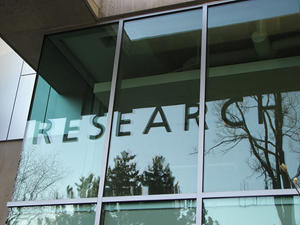 Study after study comes out "proving" how overloaded we are with information.  I've added fuel to that fire here, for sure.
Gina Trapani, Editor of Lifehacker and friend, took a step back and asked for a reality check.  Here's my take on how we should apply this "data" about our productivity.
I recommend taking a look at her article.  I agree that many productivity studies may be created with an existing goal in mind: to illustrate that "'the internet is destroying your life!'" or "'you need to buy this product.'"  She further holds that personal productivity is very much personal and that we all ought to take new productivity systems, products, and recommendations with a grain of salt.  I agree here, too: my approaches may work for me but they're no panacea for others.
All of this is healthy skepticism.  We need to be reminded of this as we struggle to apply others' lessons to our own practices.  I need to remind my own readers of this more often.  Consider Getting Things Done: there are many valuable lessons in the book but the specifics have been adapted and applied in many different ways.
However, I take issue with the connection Gina draws here:
The longer I do this, the more I suspect that a good part of the "information overload" story is a myth cooked up by folks who don't know how to use the internet well in order to demonize something they don't understand. I get more done via email and surfing the web than my parents ever did using phones and libraries, even when I'm having a bad day and switch to my email application the moment I see a new message notification.
Here she connects productivity studies with the point that our technology furthers our productivity.  I'll be the first to agree that the present workforce is able to accomplish so much more due to technology.  But I don't think that relates to whether or not we're effectively managing information that comes through our computers…or whether there's a cost associated with it.
Biased or not, productivity studies seem to follow a logic like this:
We need to use email, cell-phones, the web, and other technologies: they enable us to communicate, answer questions, and are necessary to perform our job functions
The breadth and depth of these channels is large/growing/overwhelming/distracting
Some of this data is irrelevant or unnecessary (or some other problem)
Processing irrelevant or unnecessary information (or some other problem) takes time
Due to #3, it's important to pay attention to the cost associated with #4
Regardless of the value of these newer information sources (#1), there's still a cost associated with processing it (assuming you agree with some of the study's findings).
I don't think businesses (or even individuals) are interested in comparing how their productivity now compares with twenty years ago.  (Though it might make us feel a bit better!)  The purpose behind these studies is pinpointing what we often don't realize—just how great the cost is for the inadequacies in our current approaches to managing information.
There's a very real need for better tools and techniques.  The studies help to illustrate those points to people who need a more tangible reason for investing their time or money in these tools and techniques.
It's wise to be skeptical of studies and to look at their funding sources.  Heck, I'm biased in just writing this article.  But as someone who's out there dealing with a business community that's interest is more in the bottom line than tinkering with technology or investing in training, I think the studies bring attention to the gravity of their inaction.  (Walk into corporate America and observe people, and you'll see how overwhelmed and unready they are.)  This IS a problem, and spreading its awareness will help make a change.
(Maybe that change is public education in processing digital information; maybe it's businesses investing in employee training; maybe it's getting people to use or developers to build tools that help manage this data.  More specific solutions discussed here.)
I know that Gina wasn't just disregarding studies' findings.  I just want to present an opposing opinion to applaud the media attention and further research related to "information overload."
There is a cost to not improving the way we work with information.  Whether a study gets that point across or whether we see it firsthand, I'm glad people are turning to Lifehacker, GTD, and software for solutions.  I agree with Gina that we need to be healthy skeptics over what we listen to, but I'm also hoping some of these studies' findings will sink in…if that'll help to make a change.
I've added a little note in the comments about why I wrote this…


You should really subscribe to Technotheory via

email or rss.
---
---