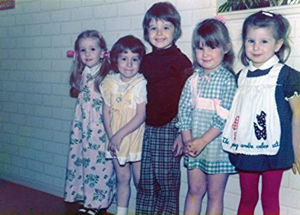 Who do you want in your life?  I want to answer that question and discuss what to do about it.
I hoped to write a blog post explaining timezones and technology, but there are moments when computer tips just aren't that important.
If you don't know me personally, my last post probably clued you in that I'm fairly social/outgoing.  I'm as human a blogger as you'll find: if this blog weren't growing with people like you, I wouldn't be writing.
But popularity is ephemeral.  If you can't keep up with all your connections, it's unreasonable to expect all of them to keep up with you.
So here's my basic solution to personal information overload and keeping one's sanity in their friendships: know who counts.  Think about which 2-12 people in your life offer you the most joy, comfort, and interest…and write those names down.
I do this every once in a while.  Here are my most recent findings:
Not including family, I'd consider 4 people to be my closest friends
There are another 5 people who I get so much from (but our relationships are newer and not yet as consistent)
And then another couple whose relationships are less personal in nature (more work) but mean just as much
So that's 11 people on my (tiered) A-List.  These are people who I should…
Follow online, to the extent that it's possible
Call once or twice per month
If they're local, make plans with monthly or bi-monthly
If they're not local (but still within realistic reach), make plans with a couple times yearly
I mention "follow online" as one way to keep in touch, but sadly for me only 1 or 2 of the above have much of an online presence.  Which means an active, direct effort is required to really know anything about these close friends' lives.
This brings me to a couple corollary points about online presence:
With all the time I spend online, I'm not contributing to many of the more meaningful relationships in my life (how about you?)
When I don't get much positive reinforcement for my activities online, I should remember that most of my closest friends aren't participating online at all (it may help to remember that when a blog/Twitter post sits unanswered)
This isn't to say there aren't many fantastic relationships in my life that came from or are tied to the internet…it's just that these people aren't playing as significant a role.
But more importantly it offers me a solution for when I'm down or have an extra moment: these are the people who I should reach out to.
I think sometimes we all like to treat new people like new gadgets–there's both appeal and excitement.  But unlike old gadgets, old friends don't necessarily have less to offer, and most certainly won't become obsolete.
I wrote this article because lifehacks aren't the priority on my mind just now…people are.  And because I thought my approach to getting me out of a funk or keeping me focused on what really matters might be valuable to you.
Have you ever made a list of people you care about?  Has it helped?


You should really subscribe to Technotheory via

email or rss.
---
---