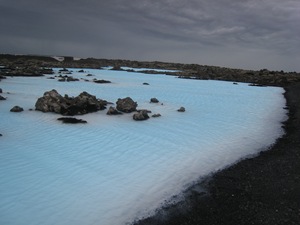 I'm still on holiday abroad just now, but I've been building some perspective.  I wanted to reflect a little on what's on my mind in the hope that it'll be of value to you.
So here are a few questions about "the big stuff" both for and from me…
Please take a moment and consider…
If you could change where you're heading now with your career or relationships without much related risk, would you?  Think of this both in terms of the subject and the impact you're having in that area.
What would happen if the change were successful?
If the change weren't successful, how bad would the result be?  (be realistic)
I find that the further I get from home, the more possible it seems to make big changes with my life.  The world goes on even when no one around me speaks the same language or has ever sipped a $5 latte.  There are just other options out there.
So consider it.  Then think about it again.  And again.  The more you think, perhaps the more you'll realize it's just not that big of a deal to change…but it is a big deal to stay on exactly the same path.  Maybe it's travel, maybe it's having a larger impact on those you're working for (or against).  For me, it's both of those things.
To keep you occupied in my absence, here are a couple links from this week that are worth visiting:
Why The Job-ification of Your Passion Can be the Ticket to Hating Your Life [The Growing Life] – whether this article is a reality check or further enthusiasm, it hits me because I'm living my passion.  And doing well with that.  But there's more to the picture, as Clay articulates
Inbox Culture [Seth Godin]– somewhat off topic from today's post, but it feels great to be validated by one of my favorite and one of the sharpest thinkers online.  It's similar to my Postal Service Got it Right article, reminding us how easy it is to get caught up in email but how "carving out time to initiate is more important than ever"
So now you should have some motivation to get away from your inbox and think about the big stuff.  I've desperately needed some perspective as my life has only gotten faster and faster…but this trip is helping.
I look forward to writing more and talking to you all again when I'm back in town.   Here are some pictures to keep you busy in the mean time: Bangkok | Barcelona | Reykjavik/Iceland | Hong Kong (in process).
As Tim Ferriss would say, Pura Vida!


You should really subscribe to Technotheory via

email or rss.
---
---