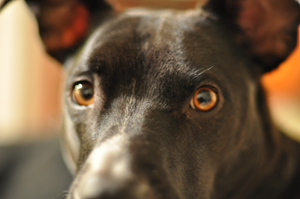 This is an entry about me.  About a year of change as well as growth, and about what I've learned.
I'm going to explore what expectations were met and what themes reoccurred.  Thank you again for your time.
Results from 2007's Resolutions
First, I want to start with the specifics (if you're looking more for what I've learned, feel free to skip to the next heading).  I began this year with several concrete goals, and I succeeded with many:
Almost all the books I've read have been ones I really enjoyed, a stark contrast from 2007.  In particular, I've read a great deal of Murakami and Fitzgerald…and outside of the election, I've ignored most of the not-very-pleasant world/local  news
I wanted a trip abroad, and I've been out of this country for more than 2 months this year (and of town more than 3), visiting Iceland, Thailand, Spain, Hong Kong, and France
I did speak at a national conference (TechCocktail) and will be speaking at SXSW in March
In some of my goals I didn't exactly succeed:
It took longer to launch AwayFind than I expected, which means that we do not have the 5,000 users I hoped for.  But we have a lot of users and I recognize the necessary tactics to grow my user-base in 2009
My hopes for having someone handle sales/proposals for SET is no longer a goal—I want the company to remain small and to continue to focus on referrals
I have entertained at my house many times but not 6 big gatherings.  At a certain point it related to financial reasons, but at other times it was my state of mind.  I need to figure out what sort of entertaining I want to do in 2009
I did not blog 3 times per week, but did post 95 times here (and many more if you consider other sites), which I consider respectable…especially since my goal shifted to once per week as the year wore on.  About halfway through the year I stopped writing for social media and focused just on writing what I wanted to.  That slowed my growth in readership, but I'm still happy knowing that my words do not go unread (the audience here has quadrupled in size).  I also was published twice at Lifehacker, linked by them once, and have written for Dumb Little Man
The one goal where I do not feel I succeeded was perhaps the most important, and probably the reason I still blog.  That goal was "to find a sense of completion on a daily basis."  I will continue to concoct systems that make this easier for me, and I'll continue to seek out balance.  But daily completion (or to the extent to which I'd be satisfied) remains elusive.
What I've Learned About Myself in 2008
Ha!  Like I could fit that in a few paragraphs.  But I will break it out into a few ideas, all of which were poignant and in some ways new to this year.  I plan to touch on how to apply some of these lessons in my next post, which will be my ambitions for 2009.  But in the mean time, here's some of what I've realized:
So How Do I Feel About 2008?
For most of 2008, I learned a bit about myself while accomplishing some ambitions.  I haven't found all the answers and there's a lot of hard work ahead, but even with our current economic forecast, I'm comfortable being idealistic.  I'll let you know in my next post what I'm hoping for, but I'll give you a hint: I hope that 2009 is about impact on others (since I think that a lot of '08 was mostly valuable for me).
And how about you—is there a lesson learned from 2008 you'd be kind of enough to share?  Feel free to link to your own reflections or resolutions.


You should really subscribe to Technotheory via

email or rss.
---
---