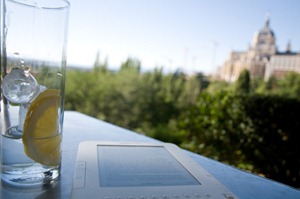 I've spent nearly ten years working with distributed teams.  Working from San Francisco, DC, Buenos Aires, and Barcelona has offered me perspective, freedom, and a unique sort of productivity.
But there are two common problems that will sabotage any distributed team's progress.  We fight them every day at AwayFind, and here's what we've learned.
A big part of remote (er, any) work is a need to communicate frequently, or even over-communicate.  But in a distributed team, there are two communication challenges that lead to big problems.
First, let's make some assumptions:
Others on your team have more experience with some of the things you have to do
The work you're completing now will change before it's presented to customers
These are true in any company with a handful of people.  And depending on the degree to which you address these assumptions through communication and feedback, your team can sometimes suffer from:
Over-perseverance – fighting through every new challenge completely on one's own
Over-polish – perfecting what one's working on before offering it up for feedback
I love having a team that works hard and gets stuff done, so perseverance and polish are generally great traits…but when they lead to slow work and re-work, that's both frustrating and dangerous.
And on remote teams, these two traits are even more prevalent.  First off, people who are attracted to remote work are often independent people who enjoy working through their own challenges.  But more importantly, in remote work there are far fewer casual check-ins:
We're less likely to ask for help form our colleagues when we don't run into them
We're less likely to see a project before it's finished when it's not right in front of us
Think about it—when you're working in the same room you see what they're working on and hear their frustration.  We're quick to help one another out and to address problems at earlier stages.
Now this isn't merely an argument against distributed teams (I've long been a fan), rather it's a warning to prevent these problems from occurring in your distributed team.  As a remote worker, you need to:
Find a way to share your work well before it's completed…and be open to reviewing others' work while its unfinished
Ask for help from your colleagues when you're working with a new tool or technology…and regularly check in with others on your team to understand their skills and where you might be able to help
There is not a month that goes by where I don't learn of someone who struggled with a project I could've helped with… or a feature that could've been corrected before it got to its present level of polish.  These things can set us back DAYS or WEEKS, and they kill me because they're avoidable.  Fight back NOW.
These problems no doubt exist in every company…but in remote teams they're even more prevalent and pervasive.  And if you want to work with people in different offices, you need to proactively combat these issues and architect a culture that supports early feedback and casual sharing of ideas.
While these aren't the only challenges in distributed teams, these may be the biggest.  If you focus on them head on, perhaps you can reap the rest of the benefits…and join me on my next trip to Buenos Aires.


You should really subscribe to Technotheory via

email or rss.
---
---