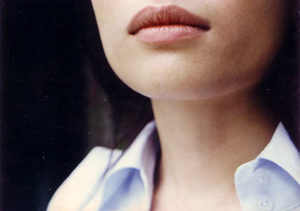 We could all learn from Twitter's 140 character limit.  If we were more concise and respectful of people's time elsewhere, the world would be a happier, more productive place.
Consider this the next time someone chews your ear off.  And don't do the same.  Here's the why and how.
Ayn Rand Didn't Speak at My Last Event
I recently attended an event where the speakers must have been more important than me.  They talked and talked without forethought, concision or restraint.  They missed the point: no one cares how knowledgeable you are when you don't respect their time.
A quote from Ayn Rand on this topic has stuck with me for a long while.  It's referenced all over the place, and usually in context: Rand was asked to explain her philosophy while standing on one leg.  She'd written numerous books on the subject, some thousands of pages long, but she stood on one leg (and she was pretty old at the time) and explained it in ten words.
Her response (which was a list of four points) is oft quoted, and is even used as the headings in her wikipedia entry.  At her most concise, she was most memorable and understood.  That's because:
There's Power in Pithy Quip
There's so much more value in saying it right the first time, and in fewer words:
There's beauty.  It just sounds eloquent
There's life.   It's short enough that people remember it
There's clarity.  No need to tease out the substance when it's already there
There's persuasion.  Clarity and intelligence have more impact
And as mentioned earlier, long winded responses can really bother people.  If there are time constraints, observe them.  If there aren't, consider that the other people have things to do, and ideas of their own to share.
Blabbing on and on is the same thing as showing up late—it's a lack of planning that leaves someone waiting and frustrated.  (At least when they're waiting alone they can read a book…)
If You Shut Your Mouth, People Will Like You
A basic psychology course will point out that the more people talk to you (assuming you appear to be interested), the more they'll like you.  They'll feel invested.  Studies even show that they'll think you're smarter and more interesting when you shut your mouth.
While you may recall people who have shared exciting stories, there are precious few who can consistently rattle off quality tales; most of us just aren't that entertaining.  But if you think back to the most stimulating parties or social events, was it not the person with the best questions who kept things active? 
Questions are typically shorter than comments, and often greatly improve a group's dynamic.  Having a chance to speak, and instead using that time to express interest in others (especially with a compelling question) is the best way to engage.
People like Chris Brogan and Dale Emery are influencers, and much of that is due to their outstanding questions.  Though they have a lot to say, I consider their greatest asset their ability to engage (and thereby draw upon the strengths of) their audience.
How This Applies to Twitter…and Twitter Applies to You
On the web, people are likely to skip past articles when the headline doesn't grab them; the cost of exploring further is high, as we've learned that most content isn't worth our time.  But on Twitter, the headline is the content.  Even the most verbose people can cut to the chase on Twitter (though, of course, some are better at it than others).
It's a challenge to compress our words into 140 character snippets.  It can also be difficult to voice an opinion in under a minute.  But in that 60 seconds, people will still be paying attention.  The same idea expressed in five minutes usually won't have the same impact, as people often will have stopped listening.
I enjoy conferences that enforce speakers' and questioners' time limits.  I respect and appreciate people who can offer the greatest signal with the least noise.  (The Presidential Debate this Friday will be an interesting test of this.)
So cut yourself back to 60 seconds and see if people like what you have to say a little more.  Work harder on your questions than your answers.
Thank you, Twitter, for shortening my attention span…and forcing me to value other people's time more.  And my own.
Do you have experience with shortening talking points, applying constraints…or other people who don't?
–
Note of clarification: I'm not saying we shouldn't give speeches or presentations, or have long conversations.  I'm just pointing out that we could be more aware other people's time.  When in a situation where we have a long period to present, it's important to be especially clear (so we don't lose them), though it can also help to stimulate them in other ways (through imagery, practice exercises, questions, movement, sound, etc).  It's possible and often necessary to hold people's attention for long period's of time, but the principles above are even more relevant then.  Hopefully we'll get to talk about that here at SXSW.


You should really subscribe to Technotheory via

email or rss.
---
---