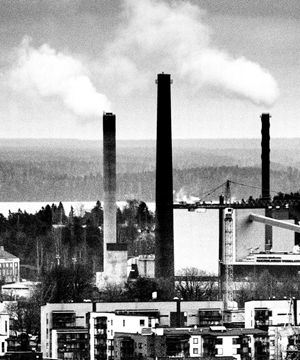 It's easy to see Twitter and blogging as necessary ingredients to getting a message out, building thought leadership, or acquiring customers.  There are thousands of examples of this.
But I think there are just as many examples of success without transparency or online participation.  Before your diet consists solely of the 2.0 Kool-Aid, it's worth thinking it through.
Participating and writing is competitive and difficult.  For my own objectives, it's generally cost-effective and rewarding.  But there are merits to closed systems and old fashioned communication (i.e., between two people…not between you and the world).  I think that it's naive to overlook techniques that have long worked.
No, I didn't just sit down with my grandfather to talk about marketing a shoe factory in the 1950s.  Amongst my friends that are building successful web applications, getting funding and finding users, I'm seeing this approach, as well.
They're staying current on the technology that's necessary for them to create top quality products, but they're not involved in the social aspect online.  They're reaching out directly to the most relevant people, and they're getting together with them.  They're building relationships in ways that suit their personality and don't consume them…and they're making an impact.
They have an approach that works for them.  An approach that seems antiquated but is far from.  We don't all need a "tribe," we don't all need to be publishers.  We can do this in our own way.
We just need to know what we're doing.  We need to know who we are, and if we have to get a message out, we need to have some kind of plan.
Sometimes that plan may be to write carefully thought-out letters to exactly who you want to reach.  Sometimes it's keeping Twitter open all day long with dozens of keywords that you're monitoring.  But if this online stuff starts to irk you, don't do what's trendy, do what's right for you.  There isn't one path.
Flickr photo credit: wili_hybrid


You should really subscribe to Technotheory via

email or rss.
---
---