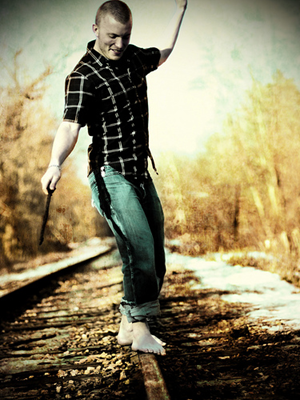 I haven't blogged lately because I've overcommitted.  When I figure out how to say "no" to more things, I'll be sure to write about that.  But I have figured out how to make better use of the time I do spend working and relaxing.
The following is a video of me from WordCamp Mid-Atlantic talking about both productivity at work and balance in life.  Though the presentation was initially geared toward blogging, there are 13 minutes I've highlighted that I hope you'll enjoy.
Below the video I've listed out the timestamps to skip to, as well as some articles that cover the concepts in greater, actionable detail.  And below that, the slides.  Enjoy!
First off, I hate that I look like Steve Ballmer's monkey dance at the beginning, but otherwise I was pretty happy with this (huge thank you to Joe Corbett of iStrategyLabs for filming this!).  Here are the hotlinks:
Blogging Tips: 4:45 – 24:20.  I talk about things like using visual text editors, applications like Texter and Q10, etc.  If you write a lot (even it's not on a blog), there should be some useful tips in there.
The meat of the presentation about BALANCE starts around 24:40 / slide 17 and goes to about 37 minutes:
Purge your mind: 24:40 / slide 17: how to make a big ass list
Masturbatory statistics 25:20 /  slide 18-19
50:10 Time management 27:25 / slide 20
Social media fame vs. real life 29:00 / slide 21: avoiding online popularity
Unplugging 29:50 (and some talk about SF vs. Barcelona) / slide 23
In the stream, how to deal with Twitter, etc. 31:15 / slide 22
Batching email and a cone of silence 32:00 / slide 24: AwayFind
Identifying your critical path 33:45
Circadian Rhythms – scheduling around your energy 34:50 / slide 26
When you're done with work, go home 35:50 / slide 27
I hope you enjoyed the video : ).  If you have any tips on balance, feel free to share.


You should really subscribe to Technotheory via

email or rss.
---
---