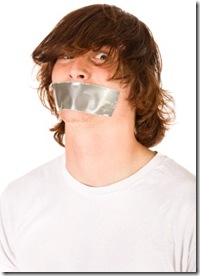 The only thing that bothers me more than unprofessional email is the junk that people write in them when they're reaching out to me. So I'm going to address how to write a professional email to someone you have little or no relationship with.
Those who follow half these rules will get a prompt personal response from me–and they've always worked for me. So read on, give it a shot, and maybe you'll land that new client/job/hottie you've had your eye on.

The following are not hard and fast rules, but they will help you to appear to have your act together, and hopefully warm the recipient up to you a little…
The Subject
Be specific to the meaning of your message in the subject. The following are examples of what not to do:
Hi Jared
Lead a seminar?
Link
Nice article
These are much better alternatives:
Meet for coffee in DC next week (Thu, Fri?)
Lead a Productivity Seminar for Society of Procrastinators
You might like my article on lifehacks for swing dancers
Quick question re: "How not to reach out via email…"
The point isn't to draw people in like a newspaper headline, but to explain what you're after. Sound interesting, but be honest and get the gist across in your subject.
Address
I don't prefer "Dear Mr. Goralnick" to "Hi Jared"–but that's because people who read my writing online would be aware of my conversational tone. However, for a job applicant or someone who is really reaching out for a favor, the formal would be better. Similarly, if you're not a peer (someone in the same field or a similar position) or don't know much about them, go with the more formal. But if you're a blogger reaching out to another blogger, and you've participated on their site before, then "Hi Leo" or "Hi Darren" will be just fine.
Specifics and Length
Don't waste people's time; just like with the subject, hone in on the point right away. Keep the email to 250 words or less. If you want them to know more, then point them to a website or attachment (they may not click it, but a link doesn't make the email much longer…and they're more likely to read a shorter email).
Who Are You?
There should be, at most, one sentence that explains who you are. I prefer blending it into the message, but two other options are to make it your first sentence or to make it readily apparent from your signature. Here are a few first sentence ideas:
"I write for a productivity and technology focused blog, technotheory.com"
"My name is Jason Pinter and I'm in the process of finishing my third thriller"
In the full email example I've provided further down, you'll see how I blended a brief background into the email with references to my site.
Research & Connection
Show that you've done your homework, and make that into a connection. You don't need to interview their children, but be reasonably familiar with their company, their blog, or whatever relates to what you're talking to them about. For reaching out to people who aren't as prolific online, I've found LinkedIn to be a good starting point. The 5 minutes of research will make the email much easier to write (and prevent situations like this / this / this).
Make the connection short and specific–1 to 2 lines. Be truthful if you can, or you might sound trite.
Fictional example to Naomi Dunford of IttyBiz: "I've been hooked on your site ever since you gave me an ultimatum to subscribe or get the fu*k out. I wish I could tell it like it is, so that's why I could really use your insight on…."
Real example from someone applying to my company: "The design/experience on your Dreamline spreadsheet was awesome; I do a lot of Excel VBA and would enjoy…"
Additional examples for job applicants:
"I've spent a few days testing your product, and…"
"Everyone who talks about your company seems so happy to work there (I really do trust the Washingtonian reviews) and…"
"You all seem to have excellent focus on XYZ, and I know your competitors AA and BB don't have quite the same…"
Call to Action
If you want something, be direct and specific. Limit yourself to at most two questions:
"I hope you'll consider this article for your site. As a reader I have a feel for your audience, but if you don't think this is a fit, could you offer any suggestions?"
"I'm going to be in your neighborhood May 16 and 17, and would love to just get a cup of coffee one of the mornings or evenings; any chance you'd have a half hour?" (you'd be amazed how many people are open to meeting up, especially if you're in from out of town)
"Could we chat on the phone any afternoon this week to see if there might be a fit?"
"Do you have one best tip (or book recommendation) regarding product promotion through affiliate programs?"
Closing
The closing should match up with the address–but "Kind regards" will always work. I vacillate between "Warm regards" and "Cheers" but it's really about personal style. These days I've found "Sincerely" and "Yours truly" to be less common for email communications
Signature
I explored signatures in depth in A quick checklist for making your email more professional but the point is to customize to what your goal is with this individual:
If you offer three URLs they're less likely to click any (the "paradox of choice") than if you simply provide the one you want them to visit
Consider your title in relation to them–sometimes I'd rather identify with the blogger than come across as "President." So I'll mix up or not list my title at all depending on what I'm try to get across
Full Fictional Example
Subject: Potential guest post about reaching out to people via email

Hi Steve,

I've put together an article on how to reach out to people via email (I'm probably failing now), and thought it might fit well with your audience.

I've been subscribed to you ever since that redesign where you removed the dog pictures (how is your border collie?), and I hope someday to have such enthusiastic readers on my own site, which is focused on technology and productivity.

I think this fits your audience, so I hope you'll consider it, but please let me know if you have any guidelines or recommendations for future submissions. I'd love the opportunity to participate more in your blog. Here's the link (I haven't yet published it):

http://somesite.com/samplearticle.html

Cheers,

Jared
www.technotheory.com
(this was 122 words. One thing I could've added was a time for them to get back to me, which could speed it up or bug them, depending on the audience)
Any quick tips for how to improve this advice? Does this stuff work?


You should really subscribe to Technotheory via

email or rss.
---
---