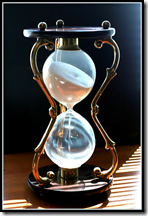 Today I'm presenting at the TECH cocktail Conference in Chicago, and the following is a guide to the timesaving material that will be discussed.
Whether you're viewing this from the conference or just stopping by from elsewhere, I hope this will serve as a resource for:
Time-saving software tools
Tweaks to win back time from popular applications
Techniques for manufacturing time every day
The Slides
Note: The embedded video in the beginning is found here on Gary Vaynerchuk's blog
Notes: Tools for Cutting Time from Your Day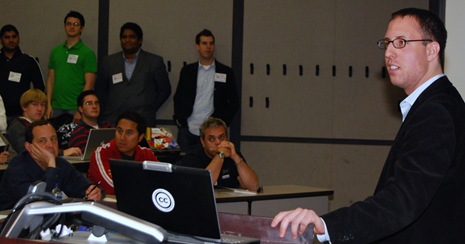 Presenting to the overfull room. Donning a Creative Commons logo on my XPS.
Notes: Tweaks to Apps that Steal Your Time
Examin the contact preferences on your social networks . Some of the changes I've made include:

Turning off all Facebook notifications except email messages
Turning off all Friendfeed comment notifications
Turning off all Flickr comment notifications

Consider how many ways people can get in touch with you…

Does everybody need your Skype address?
Do you still need your Friendster and MySpace accounts?
Is your AIM address still helpful or a timesuck?
Do you have too many email addresses to check–consider combining or eliminating some of them

Here's some more information on IMAP. Microsoft Exchange offers much more functionality in their protocol, which is called MAPI. I use Exchange for work and Gmail for personal messages, purchases, and social media. You can read about utilizing Gmail for IMAP here
For more details on why and how to turn off auto-checking of email on your cellphone, see this article
Notes: Techniques for Creating Time
If you have any questions about the ideas discussed above, I'll be happy to answer them in the comments below!
Flickr Photo Credit: John-Morgan (clock) and TECH cocktail (me)


You should really subscribe to Technotheory via

email or rss.
---
---